Clearlight Designs bathroom lighted mirrors can bring an abundant, bright light to any room. With smooth lines, exceptional brightness, excellent reflectivity and seamless integration with the Dali system or just a simple light switch on the wall. Clearlight Designs bathroom mirrors are the perfect addition to any wall in the house. With standard features like:
Designed & Made in Sydney, Australia
From 20mm slim structure
MNG Ecological Mirror by AGC, imported from Belgium
100% Aluminium Lightbox
Anodised finish on the aluminium
70,000 hours energy efficient LED lighting
Powered by an Energy-efficient 12V DC power supply
Etc the list goes on!
---
Reviews
Trusted by Real People
---
Hotel Clients
Trusted by 5-star Hotels


---
Australian Made Mirrors
The Australian Made Campaign certifies us. Our office and factory are both located in Sydney, Australia. Therefore we always have full control over the products we are manufacturing. We make The ElevenX bathroom lighted mirror in Sydney, Australia. Take trust in Clearlight Designs.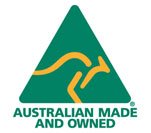 ---
Illuminated Bathroom Mirrors in the Commercial Industry

Clearlight Designs is trusted by leading Hotel and Resort companies around Australia. From 2014 with the 5-star 'Shangrila-La Hotel' at The Rocks Sydney.

To the brand new 2018 'Westin Hotel' in Brisbane. Clearlight Designs creates the highest quality bathroom mirrors backed with a 5-year warranty.
How to Install Illuminated Bathroom Mirrors?
Installing our illuminated mirrors is easy, with minimal wiring involved due to our energy-efficient 12v DC power supply. To install our illuminated wall hung mirrors –
Remove the mirror cabinet or illuminated mirror from the packaging carefully.
Place the mirror on the floor​, face down on the carpet or soft surface, ​.
Measure the hanging points on the back of the mirror cabinet or illuminated bathroom light.
Mark the measurements on the wall and drill those points with the required drill bit.
Knock​ the wall plugs into the ​holes ​with the help of a hammer and screw-down the screws ​provided with the product.
Open the power supply unit.
Put the mains cable ​plug ​into the ​socket.
Connect the loose ends of the wiring and fasten the wires.
Now reconnect the power supply​​.
Check-out if the switch ​is working or not.
Hang the wall-hung mirror​ or ​ cabinet and enjoy the warm light.
Please note: An electrician will be required to set up a light switch and power outlet for the driver (transformer for powering the LED lights). The driver can be positioned either under the vanity or​ in the bathroom ceiling.​ It can also be installed behind the mirror but that may prove inconvenient if you must replace the driver.
Bathroom Mirrors with Lights
At Clearlight Designs, we design and manufacture the highest quality warm and natural light LED ​illuminated mirrors right here in Sydney, Australia. Every mirror we showcase is made to the highest standards of quality.
We design our Illuminated Mirrors keeping both elegance and functionality in mind. From smart solutions like demister-pads to reduce fog or smart dimmers – all the way to the lavish and glamorous illuminated mirrors designs, we feature an extensive range of bathroom lights and mirror cabinets to suit any project.
Our wall hung LED mirrors are equipped with energy-efficient 12V DC power supply ​LED bulbs that consume less energy. So, you can enjoy great aesthetics with amazing functionality without taxing your power bills or the environment.
So, whether you're looking to add some style and sophistication to your bathroom, or more lighting and functionality, we have design​s​ you can customise to your needs.
Illuminated Bathroom Lighted Mirrors Australia
With Clearlight Designs, you can rest assure you are getting the highest quality product at a competitive price. Our impeccable customer service and 70,000 hours energy-efficient LED lighting with every ​illuminated mirror or ​mirror cabinet​ ​ ​– means there is no better choice than Clearlight Designs.
We are proudly Australian Made and ​Australian ​owned, supplying our ​Illuminated Mirrors Australia-wide. We are proud to have worked with Sofitel​, Mercure,​ and Shangri-La Hotels​​,
Sydney​,​ ​as well as Westin and Shangrila in Brisbane and Cairns, ​in delivering a high-quality 5-star product.
What makes Clearlight Designs' lighted bathroom mirrors stand out from other LED bathroom mirrors on the market?
Clearlight Designs' lighted bathroom mirrors combine elegant design, high-quality materials, and cutting-edge technology. Our mirrors feature ultra-bright, energy-efficient LED lighting, which ensures optimal visibility and illumination in your bathroom. In addition, the mirrors come with a built-in demister pad to prevent fogging, and an optional touch sensor for easy control of the lighting. These features, combined with our commitment to craftsmanship and customizable design options, make our LED bathroom mirrors a top choice for homeowners seeking both style and functionality.
How do Clearlight Designs' LED bathroom mirrors contribute to energy efficiency and long-lasting performance in my bathroom?
Our LED bathroom mirrors use energy-efficient LED lighting that consumes up to 80% less energy than traditional incandescent bulbs. This not only reduces your energy bills but also helps in lowering your carbon footprint. Furthermore, the LED lights used in our mirrors have a longer lifespan, with up to 50,000 hours of usage, ensuring that you won't need to replace them frequently. These factors contribute to the long-lasting performance and sustainability of our lighted bathroom mirrors.
Can I customise the size, shape, and design of my lighted bathroom mirror from Clearlight Designs to match my personal style and bathroom aesthetics?
Absolutely! At Clearlight Designs, we understand that every bathroom is unique, and we are committed to helping you create the perfect lighted bathroom mirror to suit your needs. You can choose from a variety of sizes, shapes, and design options, including the frame style and LED lighting preferences. We also offer bespoke design services to ensure your mirror is tailored to your specific requirements and complements your bathroom's style perfectly.
How does the demister feature in Clearlight Designs' LED bathroom mirrors ensure a clear reflection even during hot showers and humid conditions?
The demister feature in our LED bathroom mirrors uses a thin heating pad installed behind the mirror's surface. This pad gently warms the mirror, preventing condensation and fogging from forming on the surface. As a result, you'll always have a clear and fog-free reflection, even during hot showers or in humid environments. The demister pad is energy-efficient and activates automatically when you turn on the mirror's LED lights, ensuring convenience and a consistently clear view.
What is the warranty and after-sales support provided by Clearlight Designs for their lighted bathroom mirrors, and how can I avail of these services?
Clearlight Designs offers a comprehensive warranty for our lighted bathroom mirrors, covering manufacturing defects and other issues related to the mirror's components, such as the LED lights and demister pad. Our customer service team is always available to provide you with assistance and answer any questions you may have about your mirror's warranty. If you encounter any issues with your LED bathroom mirror, simply contact our customer support, and we will guide you through the process of resolving the problem or, if necessary, initiating a warranty claim.
What are the installation options and requirements for Clearlight Designs' LED bathroom mirrors, and can I install one on my own or do I need professional assistance?
Installing a Clearlight Designs LED bathroom mirror is generally a straightforward process, and our mirrors come with detailed installation instructions to guide you through the process. However, if you're not comfortable with DIY projects or if the mirror requires a hardwired electrical connection, we recommend hiring a professional electrician to ensure safe and proper installation. Our customer support team is also available to provide guidance and answer any questions you may have about the installation process.