Big illuminated Mirror in a Small Bathroom
One of our lovely clients let us into her newly renovated bathrooms at, Milson Point in Sydney. I was eager to see how the Verge Lighted Mirror turned out in both bathrooms. With a small vanity in the main bathroom, Mary didn't want to just match the size of the vanity with the size of the mirror.
Bathroom Mirror with Lights in Sydney
She opted for a big illuminated mirror to fill the space between both walls in the bathroom. Having an upscaled the size of her mirror this means the bathroom looks twice as big as it is! With a larger sized mirror also means that the bathroom could be lit just with the light from the mirror. The second illuminated mirror had a smaller space to fill but still complimented the space beautifully.
I never get tired of visiting clients who are so happy with there purchase of an led lit mirror from Clearlight Designs. We treat each one of our clients as if they were family, we really take care of the build of the mirrors from start to finish. Product design is something we take at Clearlight Designs very passionately.
Seriously High-Quality
We put quality first, that is why all our lighted mirrors are back with a 5-year warranty. We design our led mirrors to last. We don't want to create a product that people use then remove from there home in a matter of years. We want to make something that lasts and is beautiful and functional at the same time.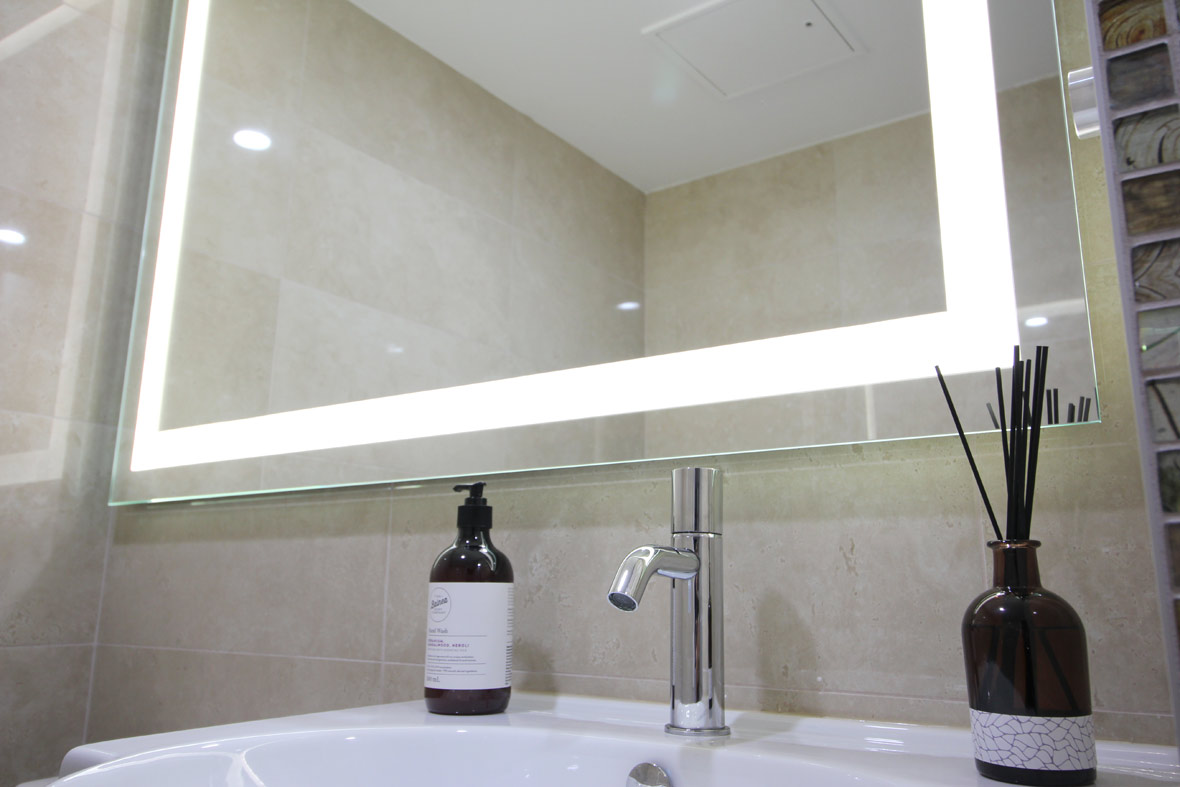 The Mirror we use is a Corrosion Free Mirror and the LED lights are supreme high quality. Most of our clients come to Clearlight Designs after they find that the cheaper imports of bathroom mirrors with lights have a really low lumen output. This is the ammount of light that is being projected from the led mirror.
From the start we wanted clients to really be blown away with how bright our illuminated mirrors are. We even off Dimmers as an upgrade to our Lighted Mirrors as they can be dimmed down to let off less light. If you are considering a backlit mirror or any mirror with lights for your bathroom consider a Clearlight Designs.