LED Mirrors

A Lighted LED Mirror will bring abundant natural daylight into any room in your home. Smooth lines, exceptional brightness, superior reflectivity. Controlled merely with a light switch on the wall. Any Clearlight Designs LED Lighted Mirror will be the perfect addition to any home.
The number one priority at Clearlight Designs is to give you outstanding service coupled with handcrafted products designed and made in Sydney, Australia.
The designs range from timeless, simple light styles to New York style Art Deco. Our mirrors uses our innovative hanging system. Which has changed the way Lighted Mirrors and Mirrors can be installed. They are slim at only 20mm off the wall, extremely robust and all use the latest LED lighting technology.
Standard features include:
Super Slim hidden frame
New Corrosion Free Mirror, imported from Belgium
Anodised finish on the metal hidden frame
70,000 hours energy efficient LED lighting
Turn on/off with a light switch on the wall
Powered by an Energy-efficient 12V DC power supply
Designed & Made in Sydney, Australia
Quick and easy servicing
Warm White or Natural Daylight:
Optional Extras:
Demister pad (no more foggy mirror)
Available in any size. Custom Made Lighted Mirrors
---
Reviews
Trusted by Real People
---
Hotel Clients
Trusted by 5-star Hotels


---
Australian Made Lighted & LED Mirrors
The Australian Made Campaign certifies us. Our office and factory are both located in Sydney, Australia. Therefore we always have full control over the products we are manufacturing. We make The ElevenX bathroom lighted mirrors in Sydney, Australia. Take trust in Clearlight Designs.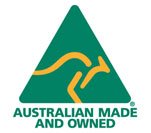 ---
Lighted Mirrors in the Commercial Industry

Clearlight Designs is trusted by leading Hotel and Resort companies around Australia. From 2014 with the 5-star 'Shangrila-La Hotel' at The Rocks Sydney.

To the brand new 2018 'Westin Hotel' in Brisbane. Clearlight Designs creates the highest quality Lighted Mirrors backed with a 5-year warranty.
How Do LED Lighted Mirrors Work?
Our handcrafted LED Mirrors lights are not only intelligent and visually appealing but also energy efficient, powered by a 12v DC power supply. Our talented team of interior designers have specifically designed each of our LED lighted mirrors to enhance visibility while applying make-up, shaving, or practising daily skincare.
Easy to install and use, our wall hung illuminated mirrors are loaded with 'wow' features that will redefine the dimensions of your bathroom while illuminating like no other bathroom lighted mirror.
We understand that not every bathroom is the same, which is why we have created different designs and styles which can be customised to suit any décor. Whether you're after a simple lighted cabinet or an extravagant feature mirror – we have a LED mirrors to suit​ your needs.
Whether you choose wall-hung illuminated mirrors or mounted bathroom cabinet, Clearlight Designs exemplifies attention to detail at all levels. Our designers go the extra mile to continuously improve our products and add functionality to your bathroom, by including a demister pad to prevent steam build-up and a smart dimmer which allows you to adjust the brightness of our wall-mounted LED mirrors.
We are proud to have worked with leading hotels in Sydney including Shangri-la Hotel and Sofitel.
Explore Clearlight Designs amazing collection of Bathroom Mirrors and order now!
LED Mirrors: Enhancing Your Home with Energy-Efficient Illumination
LED mirrors are an exquisite fusion of elegance, functionality, and design innovation. As we continually seek ways to improve the appearance and performance of our living spaces, the integration of LED technology into mirrors has become a popular choice for homeowners and interior designers alike. In this article, we will explore the advantages and features of LED mirrors.
One of the key aspects that has contributed to the rising popularity of LED mirrors is their ability to create an enhanced sense of ambience within a room. The even and soft illumination provided by these mirrors not only enhances visibility but also brings a touch of sophistication to the space. This subtle blend of aesthetics and utility revolutionizes the way we perceive and utilize mirrors in our homes and workplaces.
Another compelling aspect of LED mirrors lies in their energy efficiency and environmentally friendly properties. The use of LED lights results in significant energy savings, making these mirrors a more sustainable choice. Additionally, the longer lifespan of LED bulbs lends itself to reduced waste and maintenance, further contributing to their appeal as a responsible and stylish option.
LED Design and Features
Style and Aesthetics
In the world of LED mirrors, we understand the importance of style and aesthetics. Our mirrors come in various shapes, sizes, and designs, ensuring that there is something for everyone. We strive to create products that are both slim and modern, but classic enough to fit any decor style. The anodised finish adds an additional layer of sophistication to our designs, making them an elegant addition to any room in your home. Here are some of the most popular styles we offer:
Rectangular Mirrors

: Classic and simple, works well in any room.

Round Mirrors

: A contemporary choice that adds a soft, curved element to a room.

Oval Mirrors

: Combines the best of rectangular and round mirrors, perfect for those who can't decide!

Vintage-Style Mirrors

: Modern LED technology meets traditional design for those who appreciate a classic aesthetic.
Energy Efficiency and Brightness
As creators of LED mirrors, energy efficiency is one of our top priorities. We use energy-efficient LED lights in all of our products, helping to reduce both your energy consumption and your electric bill. LED lights provide bright, even illumination perfect for makeup application, grooming, and other activities that require ample lighting. In addition to that, our mirrors include multiple brightness settings that can be easily adjusted depending on your needs.
To further help you understand the energy efficiency of our mirrors, here's a quick comparison table:
| | | |
| --- | --- | --- |
| Type of Lighting | Energy Consumption | Lifespan |
| Incandescent | High | 1,000 hours |
| Compact Fluorescent (CFL) | Medium | 8,000 hours |
| LED | Low | 15,000-50,000 hours |
Innovative Technologies
At the forefront of our designs are innovative technologies that enhance the functionality of your LED mirror. Some examples include:
Anti-Fog Technology

: Our mirrors come equipped with a built-in anti-fog feature, perfect for ensuring a crystal-clear reflection after showers or baths in steamy bathrooms.



Smart Controls

: Control your mirror's settings with ease using touch-sensitive controls or even your smartphone. Adjust the brightness, set timers, or turn on night light mode with just a few taps.



Magnification Options

: For a closer look during makeup application or grooming, some of our mirrors offer built-in magnification features, ensuring that every detail is taken care of.
These advanced technologies enhance the user experience and make our LED mirrors that much more practical and versatile.
Guaranteed Quality
By choosing our LED mirrors, you can shop with confidence. Our products are proudly part of the Australian Made Campaign, ensuring that we maintain high quality standards. Additionally, we offer a generous 5-year warranty on all our LED mirrors. This warranty covers any potential defects in material or workmanship, providing you with peace of mind.
If you should encounter any issues during your warranty period, our dedicated customer support team will be ready to assist you. Simply reach out to us with your concern and we'll take care of the rest.
In conclusion, our LED mirrors are an excellent choice for those who value quality, durability, and convenience. With an easy installation process and a reliable 5-year warranty, you can rest assured that you're making a smart and worthwhile investment.