Choose a LED Mirror that is right for you for prices and info!
To start just Select a design below, then follow the prompts for prices. Find Designs and Sizes you can't get in stores! Any Questions? Call Us (02) 9905 9570
Lighted Mirrors

A Lighted Mirror will bring abundant natural daylight into any room in your home. Smooth lines, exceptional brightness, superior reflectivity. Controlled merely with a light switch on the wall. Any Clearlight Designs LED Lighted Mirror will be the perfect addition to any home.
The number one priority at Clearlight Designs is to give you outstanding service coupled with handcrafted products designed and made in Sydney, Australia.
The designs range from timeless, simple light styles to New York style Art Deco. Our mirrors uses our innovative hanging system. Which has changed the way Lighted Mirrors and Mirrors can be installed. They are slim at only 20mm off the wall, extremely robust and all use the latest LED lighting technology.
Standard features include:
Super Slim hidden frame
New Corrosion Free Mirror, imported from Belgium
Anodised finish on the metal hidden frame
70,000 hours energy efficient LED lighting
Turn on/off with a light switch on the wall
Powered by an Energy-efficient 12V DC power supply
Designed & Made in Sydney, Australia
Quick and easy servicing
Warm White or Natural Daylight:
Optional Extras:
Demister pad (no more foggy mirror)
Available in any size. Custom Made Lighted Mirrors
---
Reviews
Trusted by Real People
---
Hotel Clients
Trusted by 5-star Hotels


---
Australian Made Lighted Mirrors
The Australian Made Campaign certifies us. Our office and factory are both located in Sydney, Australia. Therefore we always have full control over the products we are manufacturing. We make The ElevenX bathroom lighted mirrors in Sydney, Australia. Take trust in Clearlight Designs.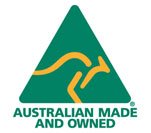 ---
Lighted Mirrors in the Commercial Industry

Clearlight Designs is trusted by leading Hotel and Resort companies around Australia. From 2014 with the 5-star 'Shangrila-La Hotel' at The Rocks Sydney.

To the brand new 2018 'Westin Hotel' in Brisbane. Clearlight Designs creates the highest quality Lighted Mirrors backed with a 5-year warranty.
How Do LED Lighted Mirrors Work?
Our handcrafted LED Mirror lights are not only intelligent and visually appealing but also energy efficient, powered by a 12v DC power supply. Our talented team of interior designers have specifically designed each of our LED lighted mirrors to enhance visibility while applying make-up, shaving, or practising daily skincare.
Easy to install and use, our wall hung illuminated mirrors are loaded with 'wow' features that will redefine the dimensions of your bathroom while illuminating like no other bathroom lighted mirror.
We understand that not every bathroom is the same, which is why we have created different designs and styles which can be customised to suit any décor. Whether you're after a simple lighted cabinet or an extravagant feature mirror – we have a LED mirror to suit​ your needs.
Whether you choose wall-hung illuminated mirrors or mounted bathroom cabinet, Clearlight Designs exemplifies attention to detail at all levels. Our designers go the extra mile to continuously improve our products and add functionality to your bathroom, by including a demister pad to prevent steam build-up and a smart dimmer which allows you to adjust the brightness of our wall-mounted LED mirrors.
Are LED Mirrors Good for Makeup?
The best lighting conditions for applying make-up is natural sunlight, as it is evenly diffused and clear, allowing you to see if something isn't blending properly. When natural sunlight is not available, our LED lighted mirrors are second to none in reproducing warm white or natural daylight.
As the light emitted by our wall mounted LED mirror replicates the natural spectrum of light, it allows for even distribution of light across your face. Feature-packed with smart dimmers and a demister; our illuminated mirrors are the best choice for your bathroom project.
LED Illuminated Mirrors Australia
If you are looking for the best-illuminated mirrors in Australia, look no further than Clearlight Designs, a leading manufacturer of high-quality LED lighted mirrors.
To ensure peace of mind, we provide a 5-year warranty on all our LED illuminated mirrors. Every mirror that leaves our Sydney ​workshop​​ is meticulously tested before it's dispatched. Our quality control team is stringent with our products ​during production and as a final check, ​so you can be confident that the quality and attention to detail are second to none.
We are proud to have worked with leading hotels in Sydney including Shangri-la Hotel and Sofitel.
Explore Clearlight Designs amazing collection of Bathroom Mirrors and order now!